How long seamless steel pipe last?
Views: 1 Author: Site Editor Publish Time: 2021-07-30 Origin: Site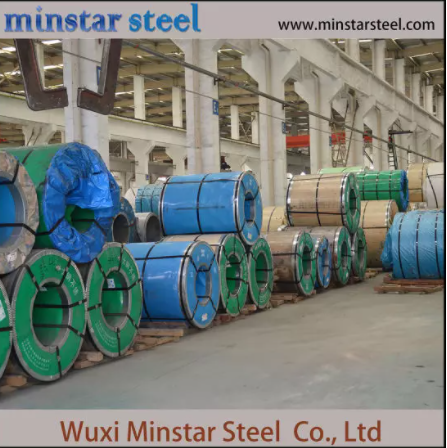 seamless steel pipes are produced from perforated steel bars. It is mainly used for petroleum geological drill pipes, pipeline cracking in petrochemical industry, boiler tubes, bearings and high-precision steel pipe structures such as automobiles, tractors and aviation. seamless steel pipe is a hollow section, which is widely used to transport fluid pipelines, such as oil, natural gas, coal gas, water and some solid materials, such as pipelines.
l What is seamless steel pipe?
l How long can seamless steel pipe be used?
l What are the precautions for the storage of seamless steel pipe?
What is seamless steel pipe?
The general production process of seamless steel pipe can be divided into cold drawing and hot rolling. The production process of cold drawn stainless steel pipe is generally more complicated than hot rolling. The pipe blank should be rolled by three rolls at first, and the sizing test should be carried out after extrusion. If there is no response crack on the surface, the round pipe should be cut by a cutting machine and cut into a blank with a length of about one meter. Then enter the annealing process, which should be washed with acidic liquid. When pickling, pay attention to whether there are a lot of bubbles on the surface. If there are a lot of bubbles, the quality of steel pipes can not meet the corresponding standards. Cold drawn stainless steel pipe is shorter than hot-rolled seamless steel pipe in appearance, and the wall thickness of cold-rolled seamless steel pipe is generally smaller than that of hot-rolled seamless steel pipe, but the surface looks brighter than thick-walled seamless steel pipe, without too much roughness on the surface and too many burrs on the caliber. The inner and outer anticorrosive coatings are made of modified powder coating. After coating, the coating has a strong bonding force with the inner and outer walls of the steel pipe. The coating surface is smooth and beautiful, with low fluid resistance, excellent corrosion resistance and good sanitary performance.
How long can seamless steel pipe be used?
Stainless steel pipe has a long service life, which can reach 100 years or even 70 years since it was used abroad, almost the same as the service life of buildings.First of all, related to materials, some high-quality seamless steel pipes will be coated with anti-corrosion coatings to maintain their life. Thirdly, it is related to the use environment, for example, in the chemical boiler workshop, it is easy to suffer from corrosion. Then, related to the specification of seamless pipe, the thicker the wall thickness, the better the performance. Finally, before use, it is best to use professional instruments to check the quality.
What are the precautions for the storage of seamless steel pipe?
1. The storage place or warehouse of seamless steel pipes should be placed in a clean place with smooth drainage and away from factories and mines that produce harmful gases or dust.
2. Do not stack materials corrosive to seamless steel pipes in the warehouse. Different types of steels should be stacked separately to prevent confusion and contact corrosion.
3. Generally, ordinary closed warehouses are used, that is, warehouses with roofs, fences, doors, windows and ventilation devices.
4. It is required that the warehouse should be ventilated on sunny days, and closed in rainy days to prevent humidity, and always keep a suitable storage environment.
Wuxi Minstar Steel Co.,Ltd takes "quality first, mutual benefit" as its principle.It sincerely provides customers with high-quality products and perfect services, based on efficient management and professional work team.