How can you tell good quality stainless steel?
Views:0 Author:Site Editor Publish Time: 2021-07-21 Origin:Site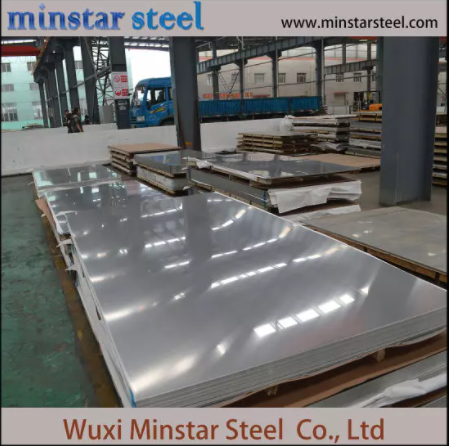 Many unique values provided by good quality stainless steel make it a powerful choice for material selection. The corrosion resistance, hygiene and strength of stainless steel make it an ideal choice for medical, aerospace and industrial industries.
l What are the characteristics of stainless steel?
l How to tell good quality stainless steel?
What are the characteristics of stainless steel?
1. Weldability. A class of tableware generally does not require welding performance, even including some pot enterprises. But most products need good welding performance of raw materials, such as second-class tableware, thermos cup, steel pipe, water heater, water dispenser, etc.
2. Corrosion resistance. Most stainless steel products require good corrosion resistance, such as Class I and Class II tableware, kitchen utensils, water heaters, water dispensers, etc. Some foreign businessmen also do corrosion resistance tests on products: use NACL aqueous solution to heat to boiling, pour out the solution after a period of time, wash and dry, and weigh the weight loss to determine the degree of corrosion.
3. Polishing performance.In today's society, stainless steel products are generally polished when they are produced, but only a few products such as water heaters and water dispenser liners do not need polishing. Therefore, it is required that the polishing performance of raw materials is very good.
4. Heat resistance. Heat resistance means that stainless steel can still maintain its excellent physical and mechanical properties at high temperature.
5. Corrosion resistance.When the amount of chromium atoms in steel is not less than 12.5%, the electrode potential of steel will suddenly change from negative potential to positive electrode potential. Prevent electrochemical corrosion.
How to tell good quality stainless steel?
1. Corrosion resistance. All stainless steel plates have high corrosion resistance. Low alloy grade is corrosion resistant under atmospheric conditions; High alloying grade can resist corrosion at high temperature and pressure even in most acid, alkaline solution and chlorine-containing environment.
2. High and low temperature resistance. Some grades of stainless steel can resist scaling and maintain high strength at high temperature, while other grades of steel plates show excellent toughness at low temperature. Easy to manufacture
Most stainless steel plates can be easily cut, welded, formed, machined and manufactured.
3. High strength. The cold-working hardenability of many stainless steel sheets can be used to reduce material thickness, weight and cost. Other stainless steels can be made into very high strength parts by heat treatment.
4. Aesthetic appeal. stainless steel plates can be finished in many ways. It is easy to maintain, so it has a high-quality appearance.
5. Hygienic performance. The cleanliness of stainless steel plate makes it the first choice for hospitals, kitchens, food and pharmaceutical processing facilities.
6. Life cycle characteristics. stainless steel plate is a durable and low maintenance material, which is usually the cheapest choice in life cycle cost comparison.
Wuxi Minstar Steel Co.,Ltd. has become one of the level-one suppliers of China.Now the company is mainly focusing on theimport and export all kinds stainless steel products.It mainly produces and processes stainless steel plates, stainless steel coils, stainless steel tubes, stainless steel rods/angles/channels, carbon steel plates, carbon tubes, etc. It has abundant resources, diversified varieties, huge stocks and low prices. It can customize high-quality standard products and non-standard products in a short time.